As wordpress becomes more and more intuitive and continues to power more than 32% of websites on the internet
simply because wordpress has a wide range of features to help customize a website
the need to login in to your dashboard to either carry out website/blog activity becomes imperative
that is why in this blog post we will drive you down the journey of how to login your wordpress admin  dashboard area
Login  to the back-end of your wordpress websites/blog is one thing to be done either on a daily basic or regular basics   as to carry out task of working on your site.
Before we drive down, talking more about this article in details let take a mini definition of words here as base on the keyword used in this article how to login to wordpress(WP) admin dashboard.
The keyword used are
1.How to
Means way of getting thing done or plans of doing things
2.login to
Accessibility or to gain access  to a place/something.
3.WordPress.
A content management system (CMS) for the development of both a dynamic and static page of a website/blog, of which WordPress is a type of CMS
4.Admin dashboard.
The admin dashboard is an area of control and full access to a functionality that power something
But the definition as base on this blog post is that the Admin Area is the administrative area of a WordPress website  It is where the admin controls, customize as well as add functionality to wordpress site through the back end Read more about Admin area
Since we have taken a little look at the keyword definition used in this blog post
Our car  should be warm enough by now to drive us down the blog post of;
How to login to wordpress admin dashboard
how do i get to my wordpress dashboard.
After a successful sign up on one of the world most powerful content management system "wordpress." via a website hosting company how do I login my wordpress dashboard as an admin comes in mind.
Getting to your wordpress dashboard becomes a must do,
but many new to the CMS often get confused and asked the following question
where and how they can login/ access their dashboard
how do i log into my wordpress dashboard?
All we can say at honesinfo is that all you have to do is keep reading as our article covers different method of doing it(loging onto your dashboard)
The only favor  we want from you is to pick any method and see if it best works for you, If you asked yourself the question
"how do I login toy wordpress admin dashboard"
Then we will cover three method among other method of how to get to your word press admin dashboard.
How to find the wordpress admin login area
There will be no need looking for the admin login else, when you did the installation of word press yourself
All you have to know and note is that the wordpress login is dif ffrom from your hosting control panel login
But rather wordpress login are the login details you used during your
wordpress installation but if it's be done by someone for you dew to the fact that you have no installation idea  of wordpress then ask the person who did it for you to get the login credentials
how to get to my wordpress dashboard.?
With just a few minutes into the drive after our car got warm enough to start this journey of
driving you down the blog postof how to login to wordpress admin dashboard we seem to be getting home quick on the drive,
as we approach how to Get to your wordpress dashboard adminIt can be done in three method as listed below of which are;
1. WordPress login link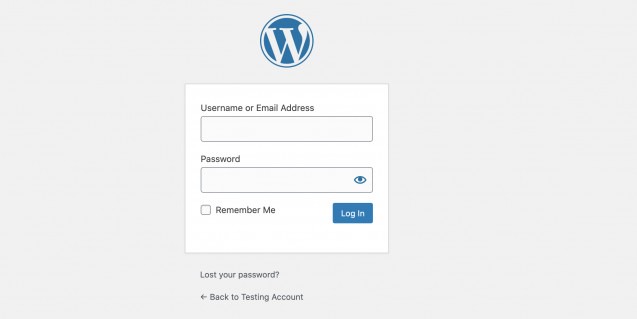 Login to wordpress use any of the below link
www.yourwebsite.com/admin
www.yourwebsite.com/wp-admin
if you install wordpress on a subdomain use these URL to login
subdomain.domainmame.com/login/
subdoman.domainname.com/wp-login.php
using this method to login wordpress dashboard in
2.loging in via your web hosting dashboard(cpanel)
Almost if not web hosting companies are now offering the option of logining to your wordpress dashboard from your webchost account
3.logining Via your web hosting account
How do you Access the wordpress Admin dashboard?
You can access the wordpress admin dashboard by any of this method same as the one stated above
WordPress link
through the web hosting dashboard (cpanel)
through your web host account